But because I suppose the buyers are not finding me and / or not finding me interesting – right back at them- I'm finding them uninteresting as well!  My blog should be at least 750 words; at least to grab the attention of the almighty google and therefore, buyers. In my School Composition journal that comes to 7 and a half pages give or take! Yikes! Surmountable – not easily and certainly a scheduling issue with the new responsibilities – Wolfgram, my Czech Shepard - 4 month old puppy & commitment now to a 2nd, supplemental, night time job. Along with other 'renewing struggles' at 59 years old…3 months from 60 years of age…run, sentence, run!!!!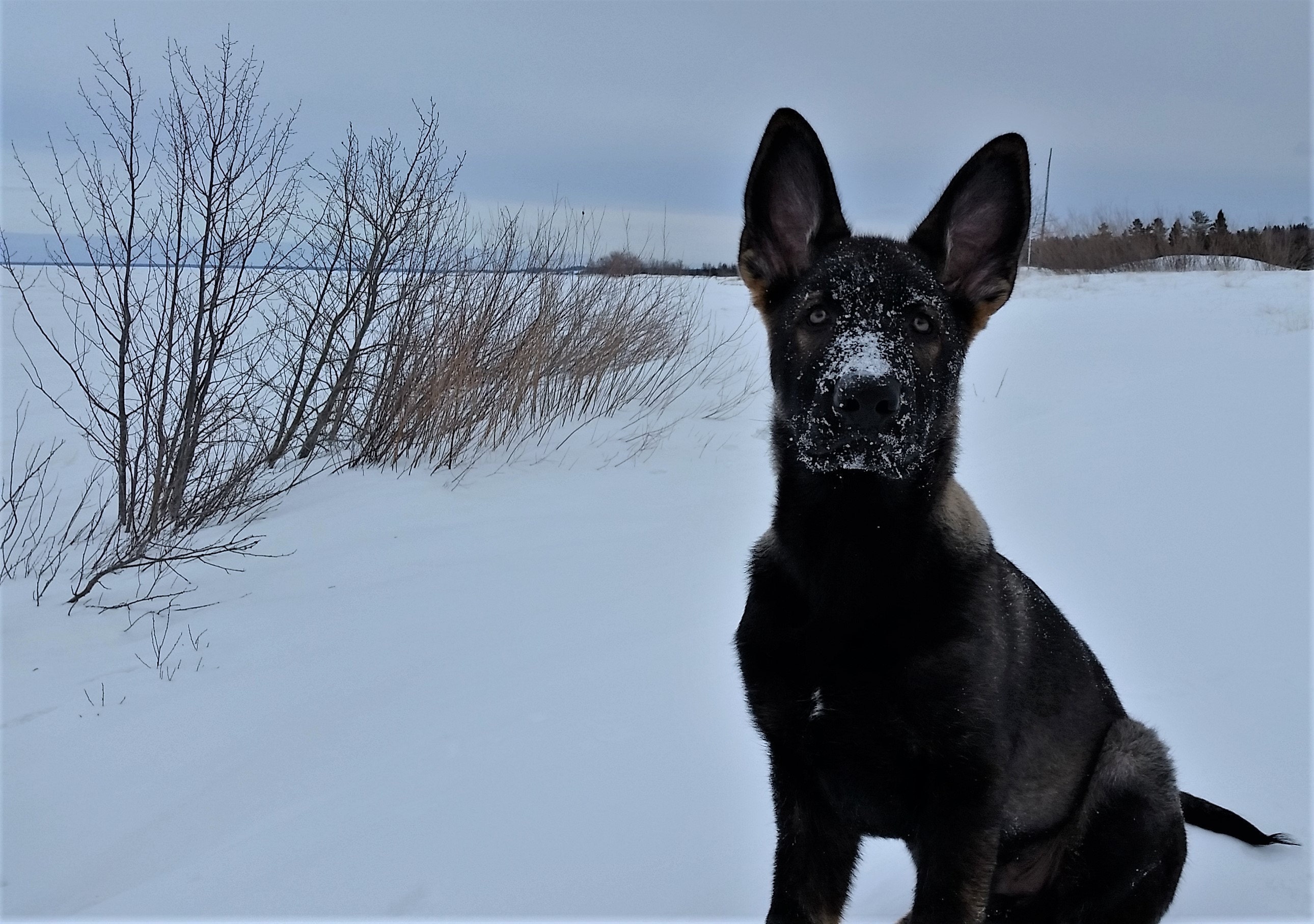 One of these 'renewing struggles' is getting to the 'Honing Phase' of writing. Writing? I like writing, but become lazy…just as I do/ have with photography. I even struggle with the thought of Pen and Paper or straight to word doc, which I determined, would save me time & simultaneously stop me from doing what comes natural…rewrite the whole thing or just thumb my nose at it altogether. Ugh. 
Puppy awaits. I'm barely 1 page into this and already my attention wanes. Wolfgram is a priority; a long term project and perhaps…likely…my last puppy of my life!!! That's weird. God willing and if the creek don't rise! 
I am so into the collage scrap collecting. My mornings spent clipping from old magazines & some new; I'm a one-man clip board. I clip words – individual, straight up sentences, and with creative cutting, some unusual word combos, 'a wholesome squeeze' or '…butterflies, a feeling of "go", they're yelling for me.'; out of context they just seem goofy and fun. I think so; it's why I keep doing it. The pics I clip have changed from whole rectangular whole pics to cut outs of people, of cars, and anything out of place (before or after the snip) that I find unusual or perhaps, could be made to be unusual with proper RE-placement in a collage with other things & words. I sense this need to keep going; keep collecting and storing & to not be overly concerned with what exactly I am going to do with them.  
Collage art is very interesting to me. There are great examples of pasting similar items together with 1 out of place item; i.e. fruit cut-outs with a face of a woman in the middle with a faraway glance. The ones I find most fascinating to this date are those in a book; an old loose leather bound shabbily and worn with a combination of clippings surreally put together or with interesting writing either by hand or again in combo with word or letter clips. I could see myself, if I found one of these that weren't outrageously priced on ebay, just poring over it again and again. There is definitely enough scrap in my storage along with ideas in my head etc.…that could easily turn into a similar book. Hmmm, 'creative' time; such a weird and elusive animal… 
The more I have to do; are burdened to keep on, the easier it is…these 10 years I've worked at home… to slip into a creative moment for 5, 10 minutes…or 2 hours. It's so dishonest to my employer/client.  And it kinda works- for being creative. Like sneaking off to have a cigarette while the kids are watching a show.  
But, when I consider scheduling time to focus on it; put a vision of what I want to do… Like the other day, I'm thinking 'collage…what can I do for a collage that would be 'cool'" (that's the definitive…cool). From vintage ads and the …what's the stuff that stuck in your nail beds…detriment? Minutiae…what's another word…? And I actually can see some things coming together, but honestly my attempts are pathetic; it's missing something… and I don't know what the missing piece is to make that happen.  
I found an old leather unbound notebook wrap and specialty paper that came from another not so great custom ordered planner sans binding and in need of a resizing that is ready to go for this idea.  Until then, this morning it hit me that I do have a near-finished collage object. It's a round bin made of heavy cardboard and fit with metal rimming and a lock mechanism. I've seen them used for storing foods; as a kid we had a similar bin; taller…that held…in my nostalgic mind, snack cakes; the round, 2-in-a-package snack cakes. Mmmm…just open it up to that chocolatey mass and grab one for yourself and one for your friend. 
I have slowed down, but it's chocked full of pasted on items. The top has various smoking cigarette ads items and the sides from all decades stuff from Nixon to Harry Chapin and a Jesus sticker. It was fun. That's maybe what I'm going for.
Huh.